Welcome to Super 8 Cloverdale
Comfort in Cloverdale
Eco-friendly and close to area wineries
Close to Citrus Fairgrounds off Route 101, our Super 8 Cloverdale hotel offers comfortable accommodations at an affordable rate. With shopping and restaurants directly outside our eco-friendly hotel and attractions like local vineyards a short drive away, you are sure to enjoy your stay with us.


Make Your Stay Super

Relax by our sunny outdoor pool and enjoy the free WiFi

Start each morning with a free 8-item SuperStart breakfast. Our comfortable rooms are equipped with refrigerators and free WiFi. Stay active on the road with a workout in the gym and a swim in our sunny outdoor pool. Or, simply relax in our outdoor spa. We offer accessible and non-smoking rooms, and plenty of large-vehicle parking for your bus, truck, or RV.


The Spirit of Exploration

Find wineries, enjoy the great outdoors, and visit the casino

Take in the wine tours at Cloverdale spots like Fritz Underground Winery and Sonoma County vineyards. If you are the gambling type, take to the slots and tables at River Rock Casino, just 20 minutes away. If a relaxing day at the lake is more your thing, explore the woods and trails at Lake Sonoma, just 7 miles away.

Rooms are newly remodeled with Flat Screen TVs, Fridge, Microwave, Coffee Maker, Hair Dryer, and so much more...

Family Suites and Spa Suite are also available.

Events in Cloverdale
APR 5 2pm - 8pm
Petaluma Farmers Market Pop Up Shop
by Agricultural Community Events Farmers Markets
Pop Up Shop
151 Petaluma Blvd South
Petaluma, CALIFORNIA 94952
Join us for a weekly pop up shop in Theatre Square starting Dec 7th 2pm-8pm. Located across from Rosso's Pizzeria on Petaluma Blvd S. You will find your favorite farmers' market vendors inside for off season. Bring a friend and enjoy some fun.
If you are interested in becoming a vendor please contact:
Karen Marks 415-342-3952 kbmarks79atgmail.com

Sat, Apr 14, 2018, 10 AM –
Sun, Apr 15, 2018, 5PM
45th Annual Bodega Bay Fishermans Festival April 14-15th 2018
Westside Regional Park
2400 Westshore Road
Bodega Bay, CA 94923
The Fisherman's Festival is a great venue for kids with a play area for face painting, games, a touch tank tide pool, bouncy houses and more.
Sunday morning will feature the Blessing of the Fishing Fleet when decorated boats parade out of the harbor to receive a blessing from local clergy.
The Bodega Bay Fisherman's Festival is a 501 c 3 California nonprofit charitable organization and is 100% volunteer-run by local community members. All proceeds from the Festival benefit Bodega Bay Area community services and in 2017 the Fishermans Festival distributed 66,000 to local non-profit organizations. Visit our website for Schedule of Events and schedule of live music schedule www.bbfishfest.org

APR 20 530-8pm
6th Annual Grape Escape Wine and Food Gala
by Womens Council of Realtors Solano Network
Wooden Valley Winery
4756 Suisun Valley Road
Fairfield, CA 94534
We are back. The Womens Council Annual Grape Escape is happening in April this year and we have lots of great stuff in store for you. So come and enjoy ans spring evening under the stars in the beautiful Suisun Valley. We will have tasting of some wonderful local wineries and breweries, a wonderful spread of delectable delights from Catering by Perry, and the magical tones of DW Edwards and Lighting Up the Soul. All of this is still only 35.00 dollars in advance.

APR 28
22nd Annual Legendary Boonville Beer Festival General Admission
Welcome to the 22nd Annual Legendary Boonville Beer Festival
The theme this year is Welcome to the Jungle
The bahlest steinber hornin chiggrul gormin tidrick in the heelch of the Boont Region
Thank you for supporting our non-profit event
NOTE ON LINE PRE-SALE TICKETS END AT 1159 AM ON SATURDAY APRIL 28TH!
Issues with tickets purchased on-line after noon on Saturday April 28 will be handled at the Mendicino Fairgrounds.
Pre Sale tickets will be available at the Tap Room at Anderson Valley Brewing Company on Friday and again on Saturday morning until noon or until tickets run out.
This is a non-profit event. Gates open at 1245. Taps open at 1 p.m. and close at 5 p.m. Festival closes at 6 p.m. Please sample responsibly.

APR 28 10am-5pm
Butter and Egg Days Parade and Festival
by Petaluma Downtown Association
Petaluma
Fourth Street
Kentucky Street
Petaluma, CA 94952
Brimming with authentic small town pride, Petalumas Butter and Egg Days Parade pays tribute to Petalumas place in history as the Worlds Egg Basket and the communitys rich agricultural heritage. Originally created in the 1900s to promote Petaluma as part of National Egg Day, the parade has grown to more than 130 units attracting 30,000 people into downtown. This years parade theme, A Parade is Hatched, celebrates the 100th anniversary of National Egg Day held in 1918. Parade kicks off at Noon, Festival includes beer gardens, kids area, live music and performances, shopping and eateries.
---
Hotel Features
Free WiFi Free Parking Bus and Truck
Free Continental Breakfast
Seasonal Outdoor Pool and Spa
Fitness Center
Business Center
Guest Laundry
Flat Screen TV with Extended Channels
Fridge
Microwave
Hair Dryer and Coffee Maker
Family Suites and King Tub Spa
No Pets Allowed except ADA approved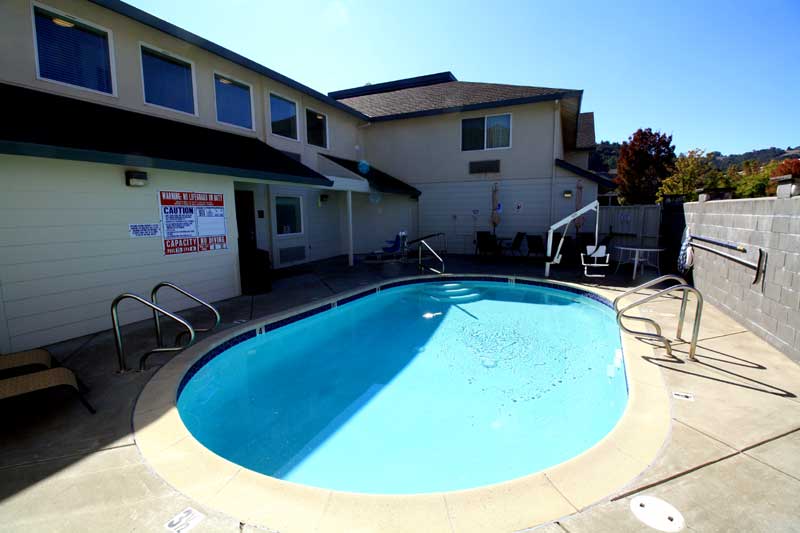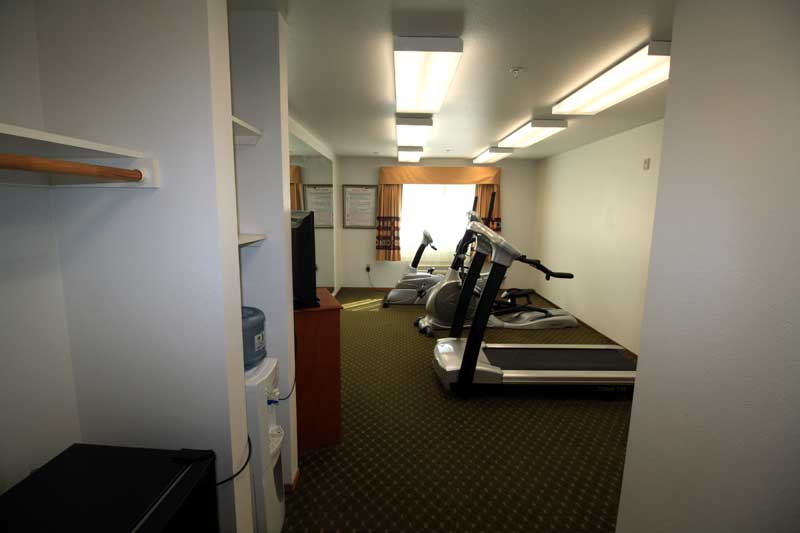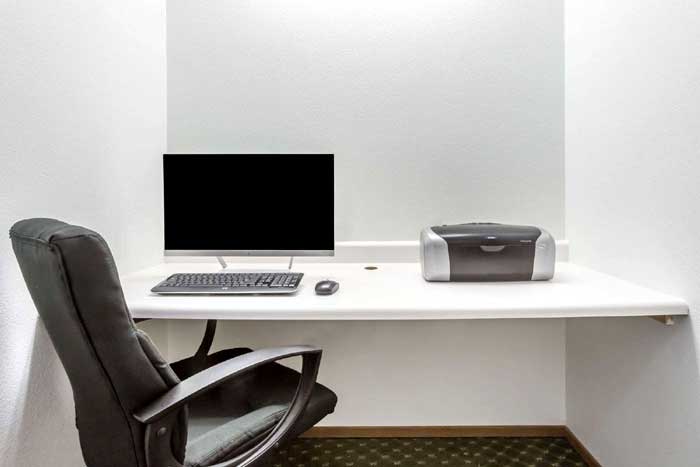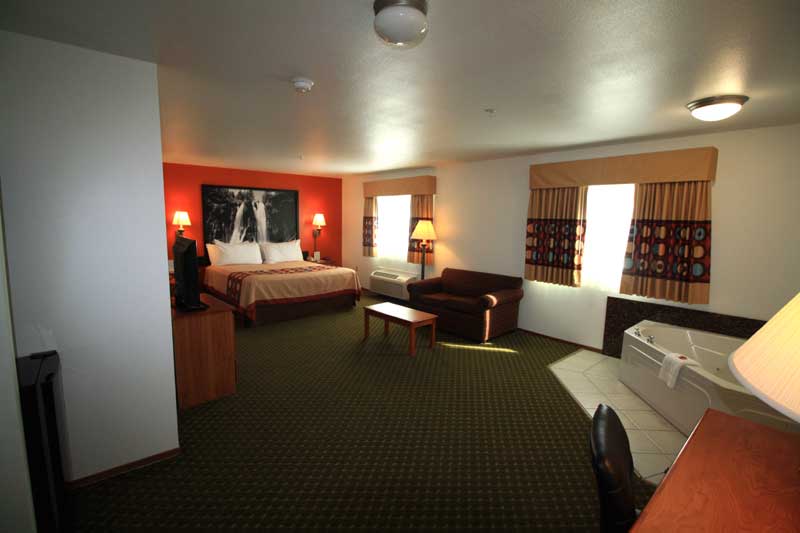 Activities : Located at the northern end of the picturesque Alexander Valley and near Lake Sonoma, Cloverdale, Sonoma County's northernmost town, is a perfect base for appreciating the region's stunning natural beauty. And the miild Mediterranean climate, mountains, valleys, forests and more than 50 miles of Pacific Ocean coastline, Sonoma County offers a generous range of outdoor activities.
Airport : CLOVERDALE MUNICIPAL AIRPORT 220 Airport Rd, Cloverdale, CA 95425 Phone:707-894-2150 Located at the northern end of the Alexander Valley in Sonoma County, the Cloverdale Municipal Airport (O60 – oscar six zero) serves as a general aviation hub for the area. While other airports in the area are fogged in, Runway 32/14 at Cloverdale is usually the first to clear in the morning.
Attractions : TRAVEL BACK IN TIME AT GOULD-SHAW HOUSE MUSEUM There simply couldn't be a better location for a small town's history museum than in this authentic 1870s Gothic Revival Cottage, which is on the National Register of Historic Places. The house has many uncommon elements, including front gables, brick construction, and hand-forged square nails. Inside you'll find rooms decorated as they would have been at the turn of the 20 th century, along with Pomo basketry and artifacts. The adjacent 2,000-square-foot History Center houses the vast 65,000-artifact collection of the Cloverdale Historical Society and offers exhibits, a gift shop, workshops, and events.
Business : CLOVERDALE CHAMBER OF COMMERCE Chamber of Commerce 126 N. Cloverdale Blvd. Cloverdale, California 95425 Sonoma County info@cloverdalechamber.com Ph: 707.894.4470 Fx: 707.894.9568
Casinos : RIVER ROCK CASINO 3250 CA-128, Geyserville, CA 95441 Phone: 877-883-7777 Gambling destination with valley views offering slots & table games, plus restaurants & a buffet.
Dining : Come and taste the Sonoma County difference – from our garden to your plate, al fresco in a vineyard, or at a riverfront pub. Wine country chefs use local produce, organically grown vegetables, cheeses, olive oils, meats, fish, wines, and beers in creating their menus. Bodega Bay, Jenner, and Timber Cove, along the Sonoma Coast, are famous for freshly caught seafood and amazing sunset dinners. Sonoma County Restaurant Week is an annual culinary event that happens in March.
Events : Located in the Wine Country's northern tip of Alexander Valley, Cloverdale provides easy access to Mendocino County wineries, redwoods and beaches. Cloverdale's unique location in upper Sonoma County places you at the epicenter of many activities, events, and wine regions. For a list of current events please click here .
Golf : Sonoma County is a top California golf destination. With a mild climate that encourages year-round play, fantastic off-the-fairway diversions, and a stunning natural setting along the beach, in the redwoods, or near vineyards, Sonoma County cards a winning score for golf travelers. There's golf. And then there's golfing in Sonoma Wine Country.
Government : CLOVERDALE CITY HALL 124 N. Cloverdale Blvd. Cloverdale, CA 95425 Phone: 707.894.2521 Fax: 707.894.3451
Hospitals : Healdsburg District Hospital is a district hospital whose mission is to meet the healthcare needs of the population we serve with only the highest quality care and service, innovative and responsible use of resources, and compassion for our patients.
Shopping : Shopping in Sonoma wine country runs from high-end outlets to small boutiques, winery gift shops, and country stores. In each town and village discover unique shopping along the plazas and streets. Petaluma Premium Outlets, Santa Rosa Plaza Shopping Mall, fine boutiques in Sonoma and Healdsburg, eclectic stores in Guerneville and Windsor: find that unique one-of-a-kind gift or fabulous wine country souvenir.
University : MENDOCINO COLLEGE 1000 Hensley Creek Road Ukiah, California 95482 (707) 468-3000 The Main Campus is located on a 127-acre permanent campus site approximately three miles north of downtown Ukiah, two hours north of San Francisco, and one and a half hours east of the Pacific ocean. In the Fall of 1985, the Lowery Library Building was completed and the College was moved into its first permanent facility.
Wineries : You are in the heart of California's Wine Country, and our area abounds with tasting and touring opportunities. Whether you want to stay in Cloverdale or branch out to surrounding Sonoma County or Mendocino County you can't go wrong with our local wine offerings.
Welcome to our great hotel in Cloverdale California with affordable rates and cheap budget discount lodging. Super 8 Wine Country Sonoma welcomes you to our budget hotel in Cloverdale California. Super 8 Wine Country Sonoma will provide you excellent customer service with great amenities in comparison to all Hotels and Motels in Cloverdale California. Please visit us on your next stay in Cloverdale California and let us provide you with 4 star hispoitality for 2 to 3 star budget rates. Super 8 Wine Country Sonoma has been providing lodging and accommodations in Cloverdale California for sevral years and looks forward to providing our valued customer and business traveler with the best service in Cloverdale California for Hotelsand Motels in our local area.
Super 8 Wine Country Sonoma Cloverdale California CA Hotels Lodging Accommodations Budget Affordable Motels Cheap Vacation Packages Specials Pet Friendly Weddings Business Travelers Business Meetings Extended Stay. Super 8 Wine Country Sonoma is one of the finest Hotels and Motels in Cloverdale California